Which Bitcoin Wallet Is Best In Nigeria: A cryptocurrency wallet is a digital tool that stores your public and private keys, allowing you to use your cryptocurrencies for crypto-related transactions. Cryptocurrency wallets don't store the digital currency, crypto wallets store the public and private keys that give you access to your virtual currency.
Cryptocurrencies are received using the public key. You can share your public key with others so they may send you Bitcoin or another cryptocurrency.
Private Keys are the signature to prove ownership of crypto coins, they are used to move funds between wallet addressee. One of the most important security tips when in the cryptocurrency space is "never give anybody your private keys" because anyone with your private keys has access to your cryptocurrency. Consider your private keys to be the password for your online banking account, and don't share them with anyone.
Types Of Crypto Wallets – Which Bitcoin Wallet Is Best In Nigeria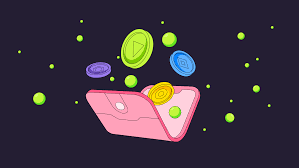 The three most common kinds of crypto wallets are:
Software Wallets
This is by far the most common crypto wallet. It allows crypto users to transact their crypto-assets at any time because it is connected to the internet. Software wallets come in different formats. Desktop software wallets need you to install the program on your computer, while mobile software wallets are apps that may be downloaded to your smartphone. Software Wallets are also referred to as hot wallets.
Hardware Wallets
Hardware Wallets are also known as Cold Storage are physical devices that store your Private Key off the internet. They often look like USB flash drive but are more sophisticated, equipped with various security features, and allows you to access your cryptocurrency without a network connection.
Cold Wallets are one of the most secure and user-friendly methods to keep cryptocurrencies. They are more expensive to access compared to Software wallets, so they may not be suitable for everyone.
Paper Wallets
A paper wallet is another form of Cold Wallet, it refers to a piece of paper with your public and private keys written or printed on it, this is another term for keeping your digital currency offline. Like hardware wallets, paper wallets are considered to be more secure compared to software wallets, however, if you misplace the paper or it got destroyed that means you have lost access to your crypto funds.
You should make copies of your paper wallet and store them in different secure locations if you want to preserve them for a long time. You might also scan your paper wallet into a digital format so that you may keep it on your computer or phone, but this is not recommended because it defeats the whole purpose of not connecting your private keys to the internet since your device is likely connected to the internet.
The best crypto wallet in Nigeria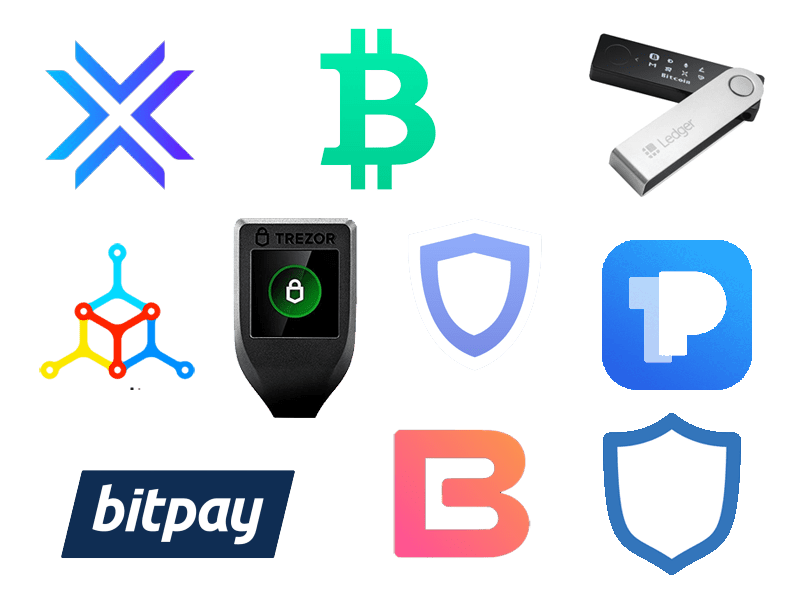 Ideally, if you don't use your cryptocurrency frequently or your crypto portfolio is huge it is better to use a hardware wallet. Examples of Hardware wallets are, Ledger Nano S, Trezor Model One, SafePal S1, Steel Bitcoin Wallet, Trezor Model T-Next Generation, SecuX V20 Most Secure, and SecuX W20 Most Secure among others.
In Nigeria, you may exchange cryptocurrencies on a cryptocurrency exchange like Dart Africa. Each platform offers its own set of features and perks, but these are some of the best crypto exchanges to use in Nigeria for buying and selling digital currency. Good crypto wallets that are good and suitable for Nigeria's crypto marketplace;
Luno
Luno is a cryptocurrency exchange/wallet provider. It was launched in 2013 as BitX. The company is headquartered in Singapore and has spread to several parts of the world. Luno records its highest trade volume in South Africa, followed closely by Nigeria.
Supported Crypto
Bitcoin BTC
Ethereum ETH
Bitcoin Cash BCH
Ripple XRP
Litecoin LTC
USD Coin )USDC) etc.
BitPay
It is a crypto payment processing platform that is established in Atlanta, Georgia. Bitpay was established in 2011 and it launched its wallet service in 2016. This wallet allows you to convert bitcoin to fiat and buy items with bitcoin.
Additionally, Bitpay supplies visa cards to its users which can be used to withdraw cash from any ATM that accepts cryptos around the globe. This can be handy in case the crypto ban gets lifted. If you need to use cryptocurrency to make an online payment, then you will surely need a Bitpay wallet.
Supported Crypto
Bitcoin
Ethereum
Bitcoin Cash
Gemini Dollars
Paxos
USD coin USDC, and so on.
Dart Africa
Dart Africa is an automated crypto exchange platform. Dart Arica is not a Bitcoin wallet but you can sell your Bitcoin and other altcoins on it. Dart Africa offers the fastest payment time with a favorable exchange rate. Check for the current rate of cryptocurrencies using the rate calculator.
Supported Crypto
Bitcoin
Ethereum
Litecoin
USDT
USDC
Dogecoin
BUSD