Cryptocurrency is quickly becoming a mainstream form of payment, and businesses that do not accept it may miss out on potential customers. As digital currencies continue to gain popularity, more consumers are looking for businesses that accept this type of payment.
If you own a business, accepting cryptocurrency can provide numerous benefits. Not only does it offer an additional payment option for customers, but it also has lower transaction fees compared to traditional payment methods like credit cards. Accepting cryptocurrency in your business can bring several benefits that you should seriously consider. Here are a few reasons why:
Global Reach: Cryptocurrencies operate on a decentralized network, which means they transcend borders and can be used by anyone with an internet connection. By accepting cryptocurrency, you open your business to a global customer base, expanding your reach beyond traditional payment methods.
Lower Transaction Fees: Cryptocurrency transactions typically have lower fees compared to traditional payment systems, especially for cross-border transactions. This can result in cost savings for your business, especially if you deal with international customers.
Faster Transactions: Cryptocurrency transactions are processed almost instantly, especially for popular cryptocurrencies like Bitcoin or USDT. This eliminates the need for intermediaries like banks, resulting in quicker settlement times. Faster transactions can improve customer satisfaction.
Increased Security: Cryptocurrencies are highly secure and resistant to fraud. By accepting cryptocurrency, you reduce the risk of chargebacks and fraudulent activities, protecting your business.
Access to Tech-Savvy Customers: Cryptocurrency adoption is driven by a tech-savvy demographic. By accepting cryptocurrencies, you position your business as innovative and forward-thinking, attracting customers who value these attributes. This can help you gain a competitive edge and build customer loyalty.
Diversification of Payment Options: By accepting cryptocurrency, you provide your customers with additional payment options. Some customers may prefer to use cryptocurrency due to privacy concerns or personal preferences. By accommodating these preferences, you make it easier for customers to do business with you, potentially increasing sales.
It's important to note that accepting cryptocurrencies also comes with its own set of considerations, such as price volatility and regulatory compliance. Therefore, before implementing cryptocurrency payments, it's important to understand the specific requirements and risks associated with this technology.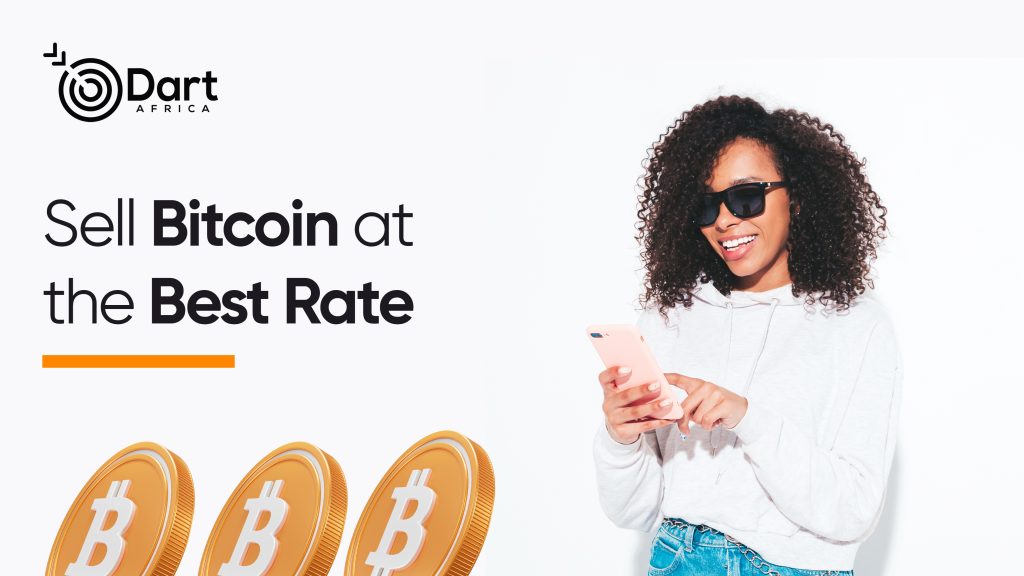 Best Way to Convert Cryptocurrency to Cash
Cryptocurrency has become a very popular form of investment. However, as with any investment, there may come a time when you want to convert your cryptocurrency holdings into cash. Whether it's to pay for daily expenses or to invest in another asset class, knowing the best way to convert cryptocurrency to cash is essential.
With so many cryptocurrency platforms available, navigating the process of converting your digital assets can be overwhelming. Factors such as fees and security measures must be considered to ensure that you get the best value for your investment.
Dart Africa is a crypto platform that enables users to sell Bitcoin, Ethereum, BNB, USDT and other cryptocurrencies for cash. We provide a convenient way for Africans who are new or experienced with cryptocurrency trading to exchange their digital assets without any hassle.
Dart Africa boasts several distinctive features that set it apart.
Rates
Dart Africa stands out among other competitors by offering users the best rates when it comes to trading their cryptocurrencies for cash. Whether you're looking to convert Bitcoin, Ethereum, or any other supported cryptocurrency into fiat currency, Dart Africa ensures that you get the most value for your digital assets.
Range of Cryptocurrencies
Dart Africa distinguishes itself as a leading cryptocurrency platform by providing extensive support for a wide range of tokens, specifically catering to users looking to trade their crypto assets for cash. Whether you hold popular cryptocurrencies like Bitcoin (BTC) and Ethereum (ETH), or prefer alternative coins such as Binance coin (BNB), Litecoin (LTC), or Tether (USDT), Dart Africa ensures that you can seamlessly convert your digital assets into fiat.
Reliable Customer Support
Dart Africa takes pride in its commitment to providing reliable customer support to its users. We understand the importance of prompt assistance, and we ensure that our users receive the necessary help whenever they need it.
Mobile Accessibility
To cater to users who are constantly on the go, we offer both a dedicated mobile app and a responsive mobile website. Whether you use an Android or iOS device, you can conveniently access our services and sell cryptocurrency from the palm of your hand.
Educational Resources
We provide educational resources, including tutorials, guides, and market analysis, to empower users make informed decisions and deepen their understanding of cryptocurrencies.
Summarily, Dart Africa has emerged as the best way to convert cryptocurrency to cash. With our user-friendly interface, competitive exchange rates, and secure transactions, we offer a seamless solution for individuals and businesses looking to liquidate their digital assets.